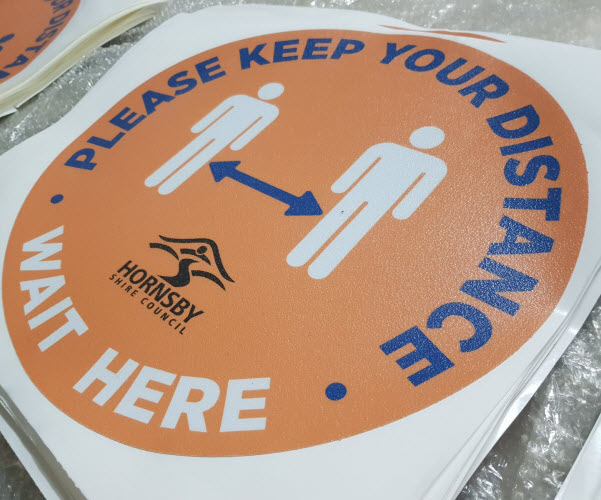 When COVID-19 hit, our team at Signed by Cooper approached Hornsby Council to see if we could innovate and collaborate together in the face of the crisis.
For Scott, the Council's Risk and Audit Manager, the union came at exactly the right time. In the spirit of community rallying together, Signed by Cooper helped make Scott's job much easier, by ensuring the business continuity of the Council and, at the same time, ensuring public safety requirements were met as quickly as possible.
Hornsby Council has a strong commitment to supporting local business and was keen to engage a local manufacturer for their COVID-safe measures in public spaces. What they didn't realise was that using a local manufacturer meant they also got custom-made products such as hand sanitizer stands much more quickly than if they'd ordered them from overseas.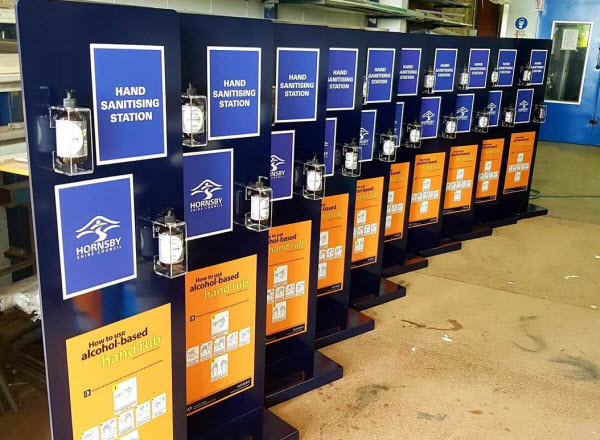 We worked with Scott to custom measure and make sneeze guards for countertops, hand sanitizer stands and floor decals for more than 10 public sites managed by Council. These included public libraries, aquatic centres, a community recycling centre, the council chambers and the main customer service building.
Working with our capable team at Signed by Cooper meant they had custom-made, brand consistent solutions delivered much more quickly than the rest of the market.
"The quality was excellent and they were very flexible and able to meet our requirements quite exactly and specifically – very collaborative," Scott says.